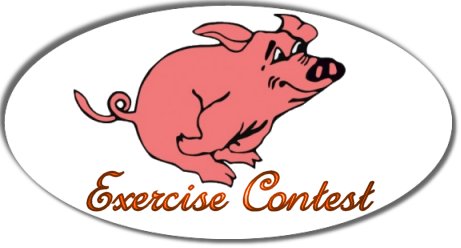 If you set a goal, then you will earn twice as much. This means that if you value ToO cash, setting a goal is an optimal plan. There is no downside.
You must set your goal before the beginning of the contest, but you can adjust it in August if needed. Be thoughtful when setting your goal, and try to set a goal that you can meet.
Be specific in your goal setting. Say "I will get 30min of vigorous exercise a day," not "I will get some exercise"
When you post in the exercise log, you must assess how well you are doing meeting your goal.
To get the $0.50 per min rate, you must post an assessment of how you are doing in regards to meeting your goal when you post your weekly logs
If you go over your goal, then for the extra minutes, you will still get paid $0.50 per minute.
Weeks this contest is active:


July 2-9
July 10-16
July 17-23
July 24-30
July 31- Aug 6
Aug 7-13
Aug14-20
Aug 21-27
Aug 28-Sept 3
You must post in the exercise log thread before each week is up. This means each
Saturday 11 PM CST
is a deadline which you must get your exercise done and reported before.