Thursday is MUSIC DAY!
Introducing Captain Crunch and the Cereal Killers!
I'm happy to see that all four teams have found their rightful names. Even if they're all on the wacky side.
I really had no idea what the response to those riddles would be. It isn't often that I try to stump people with a few lines of writing, so I wasn't sure if I'd be too successful... or not successful enough. All you participants know that it was the former... at least until I released what the common denominator was (haha, I accidentally typed "realized" instead of "released" at first.
):
iTaliq has certain festivities planned as part of the Passages Countdown. Each of the riddles describes one of these upcoming features/events.
The Rath of the Israelites pulled out a very narrow victory ahead of the competition, though everyone solved at least part of it (good job, teams!
).
We're on to Music Day now, so I won't talk any more about the mystery of the Passages Countdown here. To find out what we're doing to count down the days until September 19, however, look no further than right
here.
Here are today's challenges (today-specific stuff is in
blue
). Both the group and individual challenges are due
TODAY, at 11:59 PM, EDT
(via PM to me
).
WEEK-LONG GROUP CHALLENGE
Wow, is tomorrow Friday already?! That means that shop items are due tomorrow! Remember, come up with something that creatively shows the spirit of the ToO! Shop items - complete with a short description, long description, and small image - will be due
TOMORROW - Friday, at 11:59 PM, EDT.

PUT YOUR HEADS TOGETHER!
Today you get to write a song!
Compose lyrics to the tune of Yankee Doodle (for those of you who don't know it - oh horror of horrors! - check out
this
youtube link. The first verse (and the only one most people are familiar with) is as follows:
Yankee Doodle went to town
A-riding on a pony,
Stuck a feather in his cap
And called it macaroni'.
Two verses is the minimum length for your song, and it needs to be about the Town of Odyssey in some way. How you write about the ToO is up to you; for example, you may choose to write about the Town as a whole, or about some of the individual members, or something else entirely. This may be a trickier challenge to do as a group, but, after watching the teams do an admirable job of working together all week, I'm confident they can pull it off.
Oh, and there might be some bonus points lurking around, if anyone (or ones) want to record themselves singing their finished song.
STAND OUT FROM THE CROWD!
Who are these people? Pick one of the photos and tell me in a PM who the artist or band in that one is.
1.

2.
3.
4.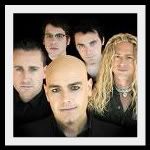 AVATAR DRESS UP DAY - MUSIC DAY!
Simply change your avatar to your group's theme, and follow the instructions in your faction for getting credit. The team(s) with the highest number of avatar-changers will get today's "avatar points."
Peanut Butter Lollipops!: Musical instruments
Captain Crunch and the Cereal Killers: Music artists/bands
Rainbow Unicorns: Music album covers
The Rath of the Israelites: Actual CDs/cassettes/records/etc.
------------------
Current Scores:

Peanut Butter Lollipops: 60
Rainbow Unicorns: 55
The Rath of the Israelites: 50*
Captain Crunch and the Cereal Killers: 13

*The solvers of yesterday's riddle!