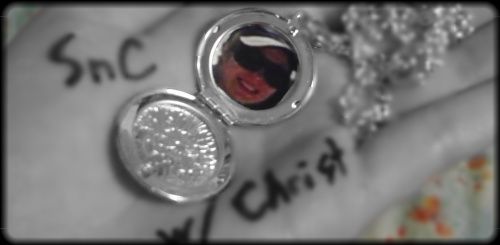 March 25, one year ago SnC went to be with the Lord!
Please continue to pray for her family and friends, she's still super missed.
Specifically her brother, and her mother. Also for the family of Lisa's boyfriend, Gilbert, who went to heaven the same day.
Her gravestone reads 'Strong in Christ - Now with Christ'. and both are wonderfully true.
I realize it's not quite the 25th, I just thought I'd post the prayer reminder before I totally fell apart.
Quick encouragement: Lisa let us see Christ through her. Befriend younger kids who look up to you and do the same. Pass on what Lisa gave you, in honor of her.
I guarantee it will mean to world to some of them. ^.^
-tkd