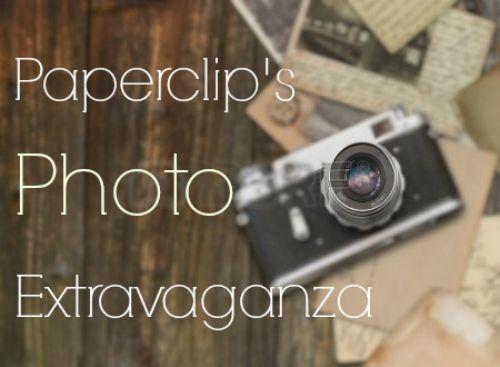 "To me, photography is an art of observation. It's about finding something interesting in an ordinary place... I've found it has little to do with the things you see and everything to do with the way you see them." -Elliott Erwitt
The Photo Contest is finally here!! And with the last month of Summer remaining, let's make this week one of fun and creativity
What You Need To Know...
Each day I will provide for y'all two keywords that you can capture in two separate photos. There will be a first place winner and a second place winner per keyword every day(See point and reward system below). I will be looking for artistic expression and creativity in the winning photo's. You will have exactly 24 hours to capture your photo and upload it in this thread.

Quick Facts...
-Time slots for all the rounds will be from 11am-11pm(CST)*, excluding the first round which starts today and ends on August 1st at the appointed deadline
-The contest starts as of today and ends on the 7th (The winners will be announced on the 8th)
-The winners for each keyword will be announced the following day
-Feel free to capture one keyword. You're not required to do both

-Pictures taken in the past will be accepted
-You may only enter one photo per keyword

*The time slots have been adjusted so that y'all will have 24 hours to take and upload your photos. So the starting time(when I announce the winners and the new keywords) will become the deadline the following day.
Points And Prizes!!
As I mentioned earlier, there will be First and Second place winners per keyword every day!

First Place will earn: 2 points and $50 ToO dollars

Second Place will earn: 1 point and $25 ToO dollars

And finally...The top three users with the most points in the end will be rewarded with the assigned amounts of ToO moneyz!

Grand Prize total: $1,000 in ToO dollars

Second AA total: $500 in ToO dollars

Third AA total: $250 in ToO dollars
___________________________________________________
With that being said...Your first two keywords are:
Sky/Glass
Deadline is Monday, August 1st at 11pm(CST)