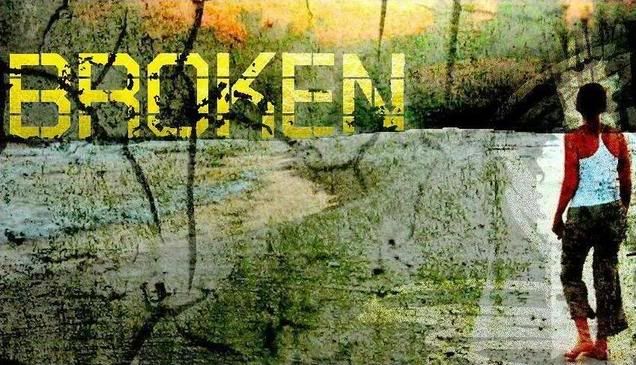 How has the week been for everybody? I had such a joyful week. I was blessed in many ways. God has showed me alot over the past few days. And most times, they aren't exactly what I want to hear.
I went to a film course earlier today where I met a kid who is being mentored by Rob Jorgensen (sp???)! And that is here in Arkansas! This whole time, I had no idea that Rob was only about fourty minutes from my house! Small world, huh? I hope that everyone had some sort of blessing in their lives over the last several days.
But I'm that some here didn't have a good week. Maybe one person, maybe alot of people. But you know what? The God who created the universe, who is more powerful and in control than anyone in heaven, hell, or earth has chosen to love you, and to spend time with you. YOU. Think about that for a moment. He could be off somewhere else in the universe creating new life, or pass the time by zapping demons all day. But He, the same God who flooded the earth, the same God that talked to Moses through a bush, the same God who parted a sea, that same God has chosen to be close to you, to love you more than you will ever know, and to forgive EVERY sin that you will ever commit. That is more than my mind can hardly grasp.
I hope that this issue of BROKEN can give you hope, encouragement, and a chance to talk with God. A TON of people have PMed me with poems, testimonies, and songs that are simply amazing. There are so many Godly people here who have a genuine talent for writing, that is honestly shocked me. So this issue is made up of alot of different peoples emotions, feelings, and love for God. And that is more awesome than anything. Please enjoy this issue. It is nothing but love.
You Can Be A Friend With Anybody
By mr.whit
You can be a friend with anybody
Even if it fells like pain
The cats the dogs the bats
You can be a friend with anybody
Even if it hurts like gnats
Mercy Love
By AIOP
I was alone in my sin
No one knew
I hid from the world
I hid from You
Then late one night You came down
You broke me
And mercy I found
For every sin that I have done
Is washed away By the Son
So now I am free
Now I am alive
And what do I think?
Lord, for life, You are mine.
Down
By forever_faithful
I am standing here
I know I'm alone
Everything in me
Has packed up and gone
And so I fall.
Down.
If this life is a fight
All alone I struggle
I live in the future
I created for myself
I want to lay it down
Down.
If this life is a will
I do what I don't want to
It's like it never ends
But this past of mine
Pulls me down
Down.
Because this life's broken
I realize it's not me
I don't do this alone
You are still here
I lay everything down
Down.
Lost (Take Me Back)
By Andrea Melstner
Little girl lost,
Lying down on the ground
Wondering how long it will take,
Till she finds herself again.
I feel so far down,
And I know I need you now
So take my hand, take me back
Take me back.
She can't see that she needs you,
She cant hear your voice calling her,
Seems like she'd rather walk away.
And stay in this crazy messed up world.
It's a long way down
And we're loosing ground,
So take my hand,
And take me back,
Take me back.
Only you can help,
Only you can see,
Hold us now,
And take us back,
Like you tell us you will
Cry
By AIOP
Oh God, I am crying
The tears will not stop
I cannot go on
It is too much
My sin is more than You could forgive
You tell me it isn't
You tell me so
That You can forgive anything
But I have done too much
Too much for You to forgive
But I have no where left to turn
And I have tried all else
So I will turn it over to You
So that I might dry my eyes
And stop crying
Your Testimony
This is a section that I want to have regularly in BROKEN. I want you to share your testimony with everyone. What is a testimony? The Merriam Webster Dictionary defines it as "An open acknowledgment; A public profession of religious experience." And that is exactly what I would like you to share with everyone else. Tell what God has done for you. What he brought you through. How He was made you whole. How He has changed you. You see, it isn't enough to experience a miracle. You have to share it with others. As it shows many times in the Bible, when Jesus would do a miracle, what did the person healed do? They would ALWAYS go about, sharing this incredible thing that had happened to them. And the same is true today. What good is a major life changing event, if you can't share it with others? I strongly encourage you to send me your testimony. It can be long, it can be short, it can be shocking and wild, it can be mild and small. And you don't have to have your name shown under your testimony. You can be anonymous. So if you can, tell me your story. I know that everyone else, myself included, would love to hear it.
Evil Chick's testimony is the first to be featured here, and what a way to start it off. EC was incredibly nice enough to send me her story. It is very touching. And in my opinion, that shows alot of courage on her part. Thanks EC.
Evil Chick's Testimony
I grew up in a missionary home. My parents are both saved, and taught me about the Bible and about Jesus all of my life. Because I love my parents very much, and because I did indeed believe in God, I went along with everything they had told me, and pretended to be a Christian. I answered all of the questions in AWANA, and knew all of the right answers when adults asked me questions. However, deep down inside, I knew that something wasn't right.
In February 2001, a boy in my class at school was killed in a car accident right in front of our school. That accident shocked me and really shook me up. I realized that I could have been the one who was killed that day, and that if it had been me, I wasn't sure where I would have gone. I called to God and asked Him to forgive me. I knew that I was a sinner, and that I needed Him.
Although I got saved then, I didn't really experience a deep relationship to God until a couple of months ago, when I told Him that I just could not live my life without Him, and I surrendered to His will. I started praying regularly, and I confessed some sins that I had been struggling with and I could not conquer without His strength.
I can only thank the Lord for all that he's done for me. He has blessed me with so much that I do not deserve, and He is always there for me. I feel so inadequate and am in such awe of His goodness and power.
Lastly, I want to share this wonderful song that Continental Admiral sent me. It is really beautiful, and worth sharing. Thanks CA.
'Angels Wish'
By Steven Curtis Chapman
Was God smiling
When He spoke the words
That made the world
And did He cry about the flood
What does God's voice sound like
When He sings, when He's angry
These are just a few things
That the angels have on me
[Chorus:]
Well, I can't fly
At least not yet
I've got no halo on my head
And I can't even start to picture Heaven's beauty
But I've been shown the Savior's love
The grace of God has raised me up
To show me things the angels long to look into
And I know things
The Angels only wish they know
I have seen the dark and desperate place
Where sin will take you
I've felt loneliness and shame
And I have watched the blinding of grace
Come breaking through with a sweetness
Only tasted by the forgiven and redeemed
And someday I'll sit down with my angel friends
Up in Heaven
They'll tell me about creation
And I'll tell them a story of grace
BTW I reduced the size of the logo. I hope that this please more people!