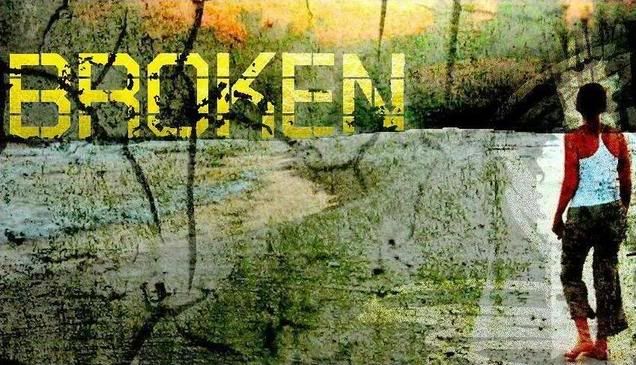 Hey everyone! How was your week? I am thrilled to give you anouther issue of BROKEN. So here is something that Cowboy of Texas and I put togther.
a couple of quotes about Hope to think about...
By: Cowboy of Texas
"Change has a considerable psychological impact on the human mind. To the fearful it is threatening because it means that things may get worse. To the hopeful it is encouraging because things may get better. To the confident it is inspiring because the challenge exists to make things better." -King Whitney Jr.
Remember: there's always hope. You take away a person's hope and they will shrivel up and die. They have no reason to live, nothing to look forward to. That's why it is so important to keep people hopeful. When prisoners of war lose hope of being rescued, bad things happen to them mentally and they decide it's better to die than to be a prisoner.
Here is my testimony! I thought of it because it was Hope that keept me alive and it is Hope that keeps me still.
I was born in Upstate New York, to my parents who married young. I had a good baby-hood despite all the hospital trips. You see I was born with a cleft lip and pallet, that is where you have a big gaping hole where the upper part of your mouth is. They spent a lot of time fixing that. On top of that I also cant hear much and cant see well either, gee arnt I a mess. Anyway I remeber my parents being together, It is not much but It is nice. I remeber going to church too. It was not often yet I still remeber it, and as I grew older I went less and less.
Anyway when I was five my parents divorced. I don't remeber ever being told anyting, all I was aware of was that my mother and I lived at my grandmother's and Daddy was not there with us. He was still there and still a good dad in his own way, others may say otherwise yet hey, he is not their father.
After the divorse my mother and I moved around a lot, she had a lot of diferent jobs, went back to school and basically just trying to keep me alive. I always knew we were poor, yet it was not until later that I realized just how poor we were. If it werent for the love of my grandparents and everyone around us, we would have been on the street. eating in soup kitchens and sleeping in the Y or someplace.
See I was very blessed even as a young child. Somewhere in my heart I think I knew that, yet I always seemed to ingore it. The rest of my child-hood had the usual ups and downs, yet I did encuonter some things that children should never have to face. My mother and I found our selves in a few obusive situations, that we thanfully got out of safely.
Although I did not have much Bible learning, or even anything about Christianity, I was a smart kid, despite what I tell some people. I was not all that against any religious ideals. I did have my doubts though.
When I was twelve my mother graduated from Cornell University, and went out looking for a job, she went to three diferent states. Minnisota, Iowa and Nebraska. Later she would call me and tell me... "were moving to Nebraska!" and I said "Nebraska?" like it was a forgin contry, well maybe not like that but still it was funny.
So she packed our things in a big truck, got in with the two dogs and drove across the country, and left me in New York! No really, I had to finish school so I came on a plane a week or so later.
Even then I knew that life was going to change in Nebraska, just not as soon as I had hoped and definatly not in any way that I could ever imagine.
A few big things happend when I came out to Nebraska, One is I found that I actually like country music, or some people who can be labeld as such anyway. Who would have known that the girl who knew the words to almost every hard rock song on the radio listen to Faith Hill or Shania Twain and like it! Let alone Veggie Tales and certian Radio program called Adventures in Ithica! yah that was a litte bit of an inside joke, I mean Odyssey of course!
Anouther thing is that My mother got remmaried and I have a little brother, who is seventeen years younger than me! Can you belive that? That is a long time to go without a sibbling.
I think the most important thing that happend was, well I found God, wich is what this is suposed to be about eh.
Before I became a christian I was very depresed, I was, well I was not nessicarly suicidal but I felt so worthless, used and unworthy to be alive that I serioulsly though It would be better If I were dead. I had a really rough time then, with things that I keept bottled up, and not being able to handle things the way they might have been handled. I would often get into trouble, and sometimes without even realizing it until later.
I did get some intervention with the depression, and that helped a little. But what I needed was something more. God.
It was at the Fellowship of Christian Altleats semi-anual get together called The Weekend of Champions. I remeber that I felt many emotions that first day, and that I was eager to know what all this bible stuff was and who this Jesus guy was, yah I did kinda know who he was... but not much. Later that night I kneeld at the front of a balcony crying. This was it.
I remeber I was sitting in a catachisim class once (this was later), and I said, " the lord cant force you to do anyting right, yet I feel that he can push you, ever so gently, and maybe not so gently. He can push you to a point where you have to decide. What is it going to be?"
I was there, I just had to decide, What was it going to be? I knew that I had to let go, somewhere in my heart I was already there, yet I had to willingly do it, open that door and let him in. Let him take me and let me follow him. No matter how scared I would get or how many times I would slip, or how many ocasions I would have a slightest doubt as to what I was doing.
And that is how it all started. When I was going to college I helped start the Campus Crusade there, and meet some people who are now pretty close friends of mine. Also I have found the Church that God has called me to. I really do try to live my life for him. I do have my failings, my slipups, doubts and fears. Yet I go through everyday knowing that God is here leading me.
May you all have a blessed week.