So a couple of nights ago my sisters and I decided to make sketches/ drawings of Album art, so we popped GRC in the cd player and started drawing. Here's how my almost finished album 53 copy looks.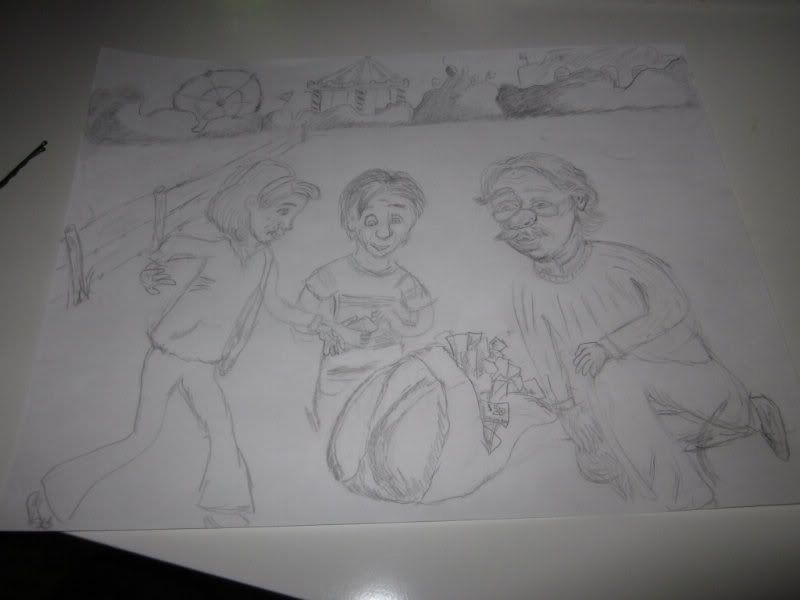 open in new tab to see the whole thing
My Matthew didn't turn out very well I think he sort of looks like a girl..