Yes, snubs is back! This will be my fourth time! Now that's got to be a record right there, don't you think?

Even though I lost three times, I had a lot of fun in the elections.

For Term 18 I decided to run with The Kings Daughter!
I was going to run with Marvin D. and there were a few other possible people. But after some thought, The Kings Daughter sounded like a good choice.

I also like the idea of running with someone different every time. That way it makes things feel somewhat fresh, and it also gives the other person some experience on how elections work around here. =)

The Kings Daughter and I will try our very best to do the job right, and pleasing to all of you.

We also hope to have your support in our team!
Positions:
Mayor:
Snubs
CoP:
The Kings Daughter
Campaign Managers:
Marvin D. & IamConnie
Now, to introduce ourselves:
Snubs:
I'm snubs, and I have been on the ToO for about 2 years, 9 months and 10 days, give or take. I am the 5th of seven in my family. Two of my siblings are actually members of this board (Ardent Filmer and Karen Krosby). This is my fourth time trying to run for mayor. During the Sixteenth and Seventeenth Terms I was chosen to serve as a moderator. And I believe I have the experience you all are looking for. I also, have my own message board (http://backstreet.creatingforum.com/), so I do have some admin experience as well.

The Kings Daughter:
Hello all, I'm The Kings Daughter or TKD, and I would love to be able to serve as your admin along with snubs! I was/am a mod for the Enliven term, and I have been a mod on several other forums as well. I also was an admin along with two others on another forum, so I am firmiar with how things work in the ACP. And here's a little about me: I have been on the ToO for about a year and a half, I love to knit and bake, sewing drives me crazy, Invisible Ninja is my real life brother, and Jesus Christ is my best friend.
Now that we have introduced ourselves, I would like to say what I said last term—and the term before that. You, as a Town of Odyssey member, have the responsibility to vote in the election(s). And though I cannot make your choice of voting for you, I do ask that you do not just pick a team randomly. Look thoroughly through their platform first, and from there, make your decision. To conclude, please go out and VOTE!! But do it wisely.
As a team, The King s Daughter and I, are fully dedicated to you the people. Our goal is to make sure you all have a fair say and have fun while at The Town of Odyssey!
And now, on to some real business!




[size=200]What we look for in a moderator:



Some of you may be asking how we will go about picking the moderators this term. So here are some qualities we will be looking for:

We want members who are—

*Responsible
*Mature
*Active
*Friendly
*Encouraging
*Fair
*Helpful

We hope to have a nice number of young and old ToO'ers as mods. To me, age has nothing to do with it when choosing moderators.


End-of-term Awards Ceremony: The Awards Ceremony is for members that have shown Christian/AIO spirit. Those of which will receive a special award

as a thanks for being true ToO members! We may even throw in a few fun awards too!

Also, members that contribute in the activities/contests are more eligible for awards at the End-of-Term Awards Ceremony. Of course, being friendly, helpful, active and showing a godly testimony count too!

This is something that originated from our friend iluvsns (aka Lee). It is a project that is classified at the moment. However, it will be something like a tribute to all our Town members. For some, it will be full of surprises… for others, it will be a bunch of laughs and a time filler.

I do have to say though, that this project is not very big, however it will be fun to create.
31899 brought up a few days ago that ToO signatures are growing larger and larger thus taking up more room. After discussing it with Catspaw and darcie, snubs and I have decided that if we get elected we will either add a new field or change the 'occupation' field and make it have more general name. That way some of things you include in your signature can go in your profile for people to see, and the board will look cleaner.
Building Wise Relationships Seminar: The title comes from Dr. Charles Stanley's three sermon set "Building Wise Relationships." We will slowly go through each sermon in the course of a few weeks (or less). The sermons will help you build strong genuine friendships. Below is the description of the three sermons. (by the way, the sermons are audio.)
InTouch Ministries wrote:

Do you have someone with whom you can share all your fears, hopes, and dreams? If you have a relationship where you can say whatever you think or feel, you are blessed with one of life's great treasures. Friendship is costly; You must be willing to show love and concern for others, while taking the risk of being transparent and allowing them to see the real you. Dr. Stanley teaches how to avoid destructive relationships so you can enjoy fellowship that is truly inspiring and rewarding.


Spring Board Style:We hope to be introducing a new spring board style! We just need to get the okay from darcie to do this. So, if we don't have any technical difficulties, the ToO will be changing with the season of Spring!






Adventures in Odyssey Shop: The AIO shop will have lots of interesting a cool items for you to enjoy! We figured, since this message board is about Odyssey, it would only be fit to have a Odyssey Shop.


Five Days of Odyssey!:

This is a contest where AIO fans can test their knowledge with AIO trivia questions. Prepare for a time of wonder and excitement as you tackle 15 AIO trivia questions each day that thoroughly test your memory over a 5 day contest. There are also bonus questions that you can work on all throughout the 5 days of Odyssey.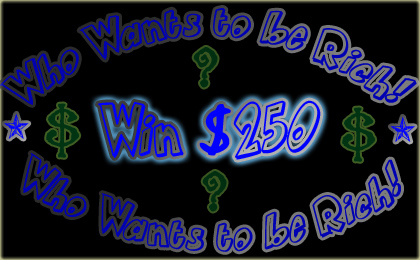 Who Wants to be Rich!:

This is just like the trivia show Who Wants to be a Millionaire. You'll have the possibility of winning $250.00! It will consist of 15 questions with 4 people answering them at a time. Depending on how many people want to sign up, there will probably only be 4 or 5 rounds consisting of 4 people at a time. So, that gives 16 to 20 people the chance to play.

My AIO Short Story: It is just what it sounds like. You have to write a short story based in Odyssey. You can use AIO characters or make up new ones! There is no real limits to this contest. You just have to make sure your story has a moral and is based in Odyssey. The winner will be titled as Best Writer of Term 18, and have the color of their name changed to purple for a while. They will also win another prize! Second place will have their name color changed to orange and third place yellow.
Easter Egg Hunt: Starting the Thursday before Easter, eggs will be hidden all over the board for users to find. Once found, you send them into me to see what you have won.

We'll have large and small prizes stashed in every one of them. You'll even get hints as to where to look when the hunting starts.
We hope to bring some fun and memorable moments to the Town Of Odyssey. We also want to recognize those with wonderful talents and skills to others. Finely, we hope to inspire and help you grow stronger as Christian in your walk with Christ by doing some activities that spark your faith to grow. More will be added soon. Also, activities may be entitled to change, however, that is very unlikely.
~Snubs and The Kings Daughter