Everyone,
I am pleased to announce that the ToO has
offically
turned nine!

It's hard to believe that it has been so long since Shadowpaw started this amazing board! Every year it gets more unbelievable that the ToO has been around for so many years. We're only one year short of a decade - that's almost as long as some of our members have been alive.
Join me in celebrating nine wonderful years of amazing ToOness! They have all been filled with awesomeness.

The statistics below prove that there are a lot of dedicated ToOers who love to post!

This year we hit a million posts!
Number of posts:

1000757


Posts per day:

304.47


Number of topics:

28828


Topics per day:

8.77


Number of users:

1279


Users per day:

0.39
Thanks to Dan for providing his traditional special anniversary surprise!
Click here
to see the thread that contains all the images of the construction process. Don't let the smileys down after all their hard work - go take a look!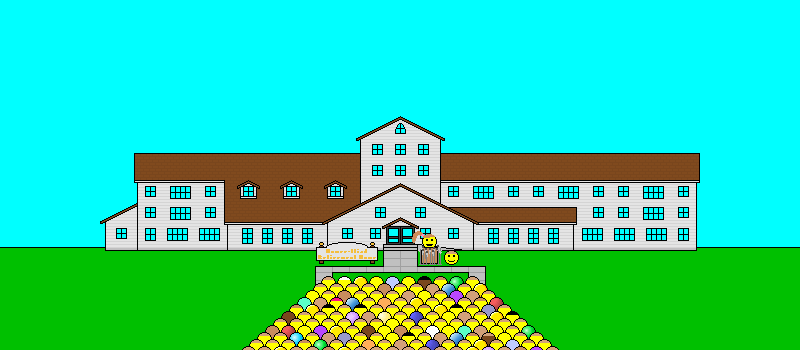 I'm including Dan's description in the spoiler tag below. Try to figure it out for yourself first!

I laughed...because it was true.

Sign me up and move me in!
If you would like to read past anniversary threads, they are all archived in
City Hall
. You won't be able to post in them, but feel free to peruse past celebrations! Click the following links if you're interested:
1st
2nd
3rd
4th
5th
6th
7th
8th