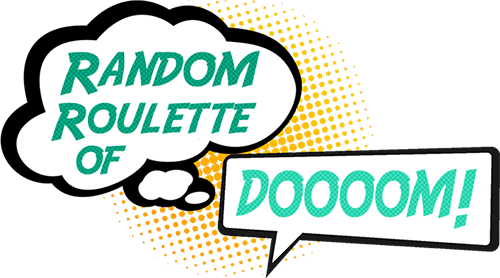 As a little election party fun, we'd like to welcome you to Random Roulette of DOOOOM! POWER PAW STYLE!


Here we have 20 boxes, and each box contains a not-so-pleasant avatar (made by Eugene!), and a little something extra!
What could it be?! ToO Money?! Or a yellow sweater from your aunt Edna?! Or possibly a neat colored username you can sport for a week?! You won't know until you pick a box! But watch out! Instead of winning money, you just might lose money!
Choose your fate by selecting one of the boxes below. The first 5 people to grab a box, get to peek (if they so choose)! And if they don't like what they see, they can trade it for another box! But who knows, that box could be something worse! Or something MUCH better!!
A "peeker" can trade with any number, whether it is claimed or not.
Once all the boxes are claimed, Eugene will change your avatar, and the contents of your box will be revealed.
You must wear your avatar for 3 days!

If you don't, you won't be entered for the grand prize drawing. After the 3 days have passed, we will randomly select one of the numbers for the grand prize!
And what is the Grand Prize?
A $25 gift card to your choice of either Amazon, Christianbook or Steam! (you pick!)


The "extra" goodies in each box will not take effect until after the 3 days are up. Just remember, you gotta do/keep WHATEVER is in da box!
SO CHOOSE WISELY.
Prepare yourself for DOOOOM and pick a box!





















All boxes have been claimed!!
—Brought to you by, Da Power Paws!
snubs, Eugene, Kaida