One of the cool things about my job is that I'm allowed 'check out' new books and take them home to read. Free! It's really cool actually. So as I read whatever book I happen to be reading in a book, I'll give you a running review of it. Plus, I'll periodically post a few 'actual' review of books I've already read.
I'm currently reading a really great fiction novel called
The Martian
, by Andy Weir.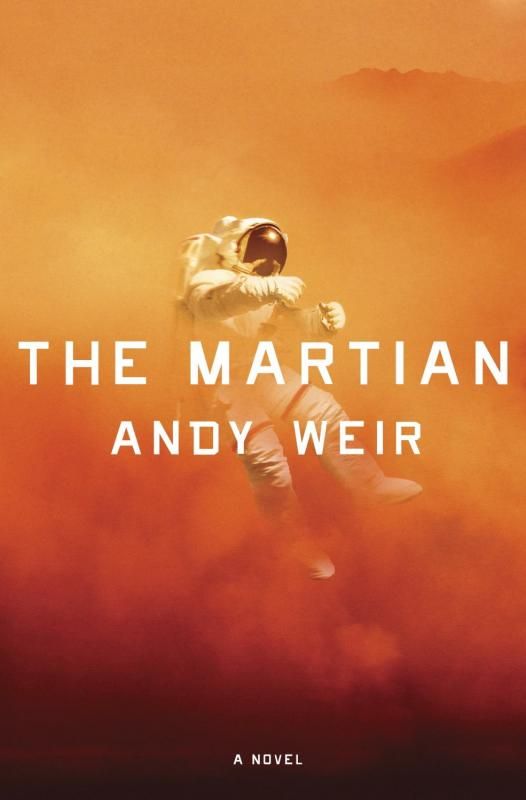 It's the mid 2000's, the first human expedition to Mars has landed successfully, and set up camp. Everything couldn't have gone more smoothly. That is, until a huge storm from hades blows in. The crew is forced to make an emergency evacuation, and leave the planet. Everyone makes it, except an astronaut named Mark Watney. It appears to his fellow crew members that he has been mortally wounded. However, through a convoluted and scientifically accurate series of events, Mark survives, waking up alone and scared on Mars.
IT'S A CRAZY SCENARIO AS IT IS, BUT ALL OF THIS HAPPENS PRIER TO THE BEGINNING OF THE NOVEL.
It actually gets better.
Mark has been devising all sorts of ingenious ways to survive since page one, and I can't wait to see how it ends. A few days ago the book threw me a curve ball that I didn't see coming, and it completely raised the stakes on, well, EVERYTHING.
I have been thoroughly enjoying the novel so far. It's compelling, engrossing, surprisingly humorous, and fascinating to watch as Mark overcomes some truly challenging things in order to survive. I do feel compelled to warn you there is some adult language peppered randomly throughout the book, but honestly if you were stranded totally alone on Mars, don't you think you'd occasionally have some off colored things to say about your predicament?
Have any of you guys read this book? Ever heard of it?
Also, I'm starting on a review of
The Cuckoo's Calling
, the detective novel that JK Rowling wrote under the pseudonym Robert Galbraith', which should be done in a few days. The sequel,
The Silkworm
, comes out the 19th. I already have my copy reserved