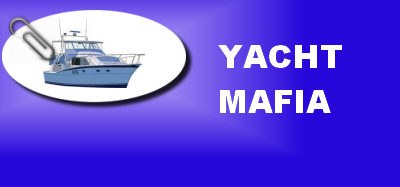 In spite of the murders on the last yacht, more people have set sail to tour the Caribbean. Because the mafia fail to camaraderie a vessel last time, they have infiltrated the ship with the intent of stealing it. In other words, because the last game was such a success, we are going to play again.
See here for the rules.
Sign ups end one week from now, on the 28th. One or two people will be held as replacement players for when someone drops out of the game. If Paula or Connie G. sign up again, they will get to play even if they would normally be made backup players because they didn't get to play in the last round. The exact set up and roles will be revealed once I know how many players there will be.
Post here if you would like to play.